Midatlantic Professional Services offers the best health care solutions that comply with the Health Insurance Portability and Accountability Act standards. Midatlantic has over 16 years servicing the healthcare field. Our satisfied customers consist of health care organizations, home health companies, therapists, chiropractors and doctors. We aim to offer end to end health care solutions and services compatible for health care organizations, insurance companies, related financial institutions and employers.
We can help to transform your organization in such a way that it meets increasing demand at high end outcomes, quality and HIPPA compliance. Our major goal is to offer best healthcare IT services in sustainable and measurable way.
Our technicians hold great expertise in systems, process design, reporting, clinical expertise and health intelligence. We ensure to offer strategic solutions using innovative technologies. Though our range of services is wide and we deal with varied consumers, our outcomes are same. We offer complete assistance to deliver efficient, qualitative and better outcomes for great well being and health.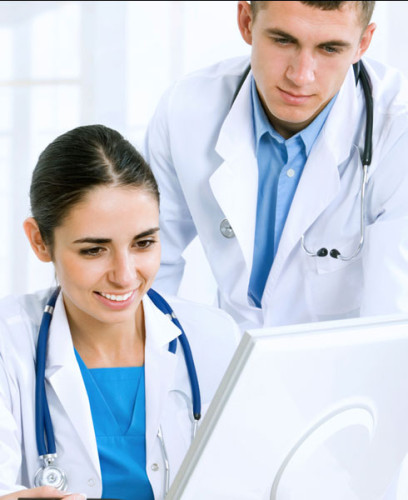 We partnership with private and public sector health organizations to
Assist and improve their performance and assets
Transform the method they usually interact with their consumers
Managing consumer's journey to make way for positive experience
Use technology and information in more effective manner
Assist them in making better use of resources
Infrastructure and property solutions to generate income, reduce costs and offer first-class quality accommodation
Better methods of working by helping managers and clinicians to deliver transformational change through people
Technology led and data led services to transform services, improve patient experience and efficiency
Excellent back office services by supporting effective back office to improve the front end office services
We understand the need of your consumers, which we design and deliver services in order to approach a successful organization. We do not only listen to customer needs but also listen to business problems to solve and make opportunities from time to time.